The Latinamerican Musicfestival happens once a year in summer in La Rochelle. The ethnologist Jenny Golindano has accompanied the participating musicians, who are living in Berlin, to La Rochelle and filmed them during the festival.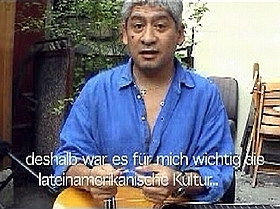 The camera follows the event without putting on situations, the musicians speak without restraint.
A topical structure of punctual aspects of integration policy in germany appears in the talks, such as language, tolerance and discrimination.
The film tries to show the weaknesses of the current integration policy in germany, of which nobody knows what it actually is or meant to be and how to deal with its demands.